Today I have had my last day at EVRY. The picture shows a glimpse of my farewell gathering, where I presented the history of chocolate-hazelnut spreads. Because sometimes, you have to have fun at work!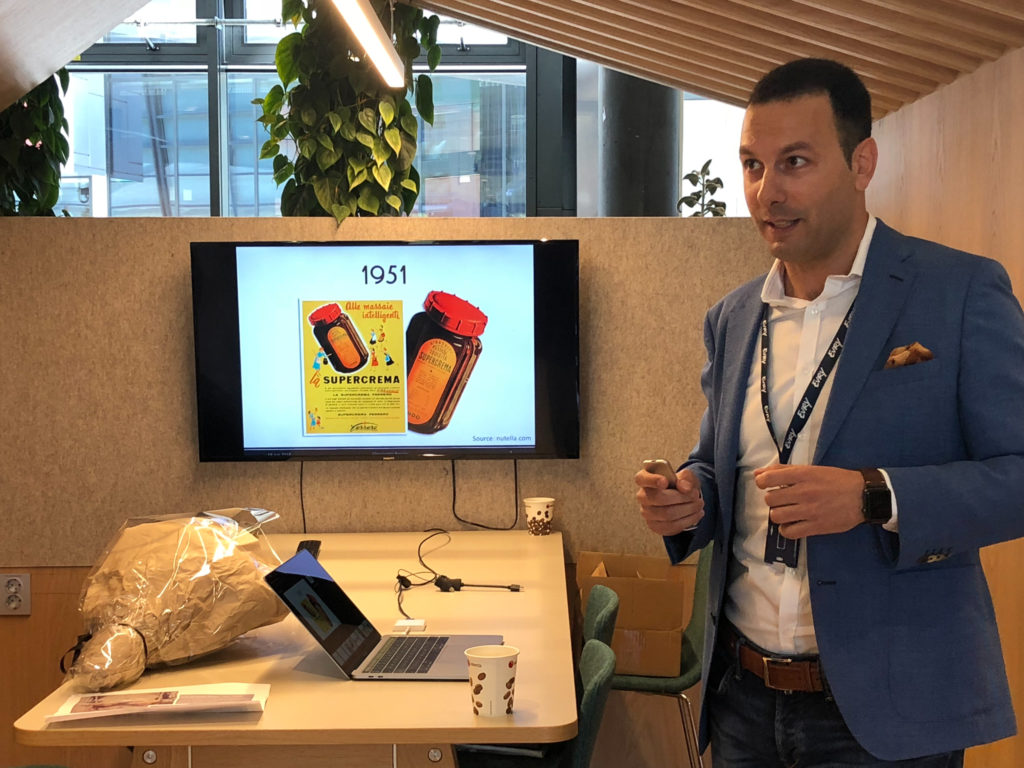 It has been great getting to know my colleagues during my time with the company. While I am excited about the new opportunity ahead of me, leaving excellent working relationships is bittersweet.
In two weeks I will start as a Senior Manager in the Business Technology group at PwC Consulting in Oslo. I look forward to learning more about new domains, about management, and about myself.